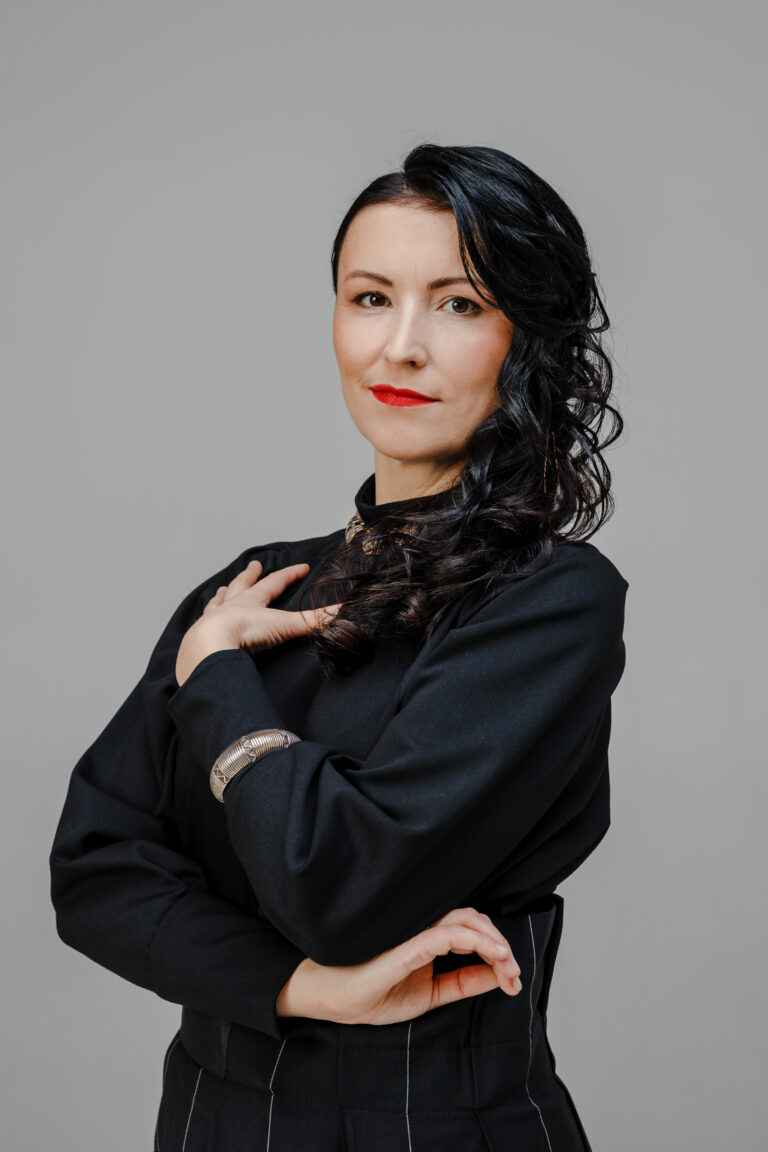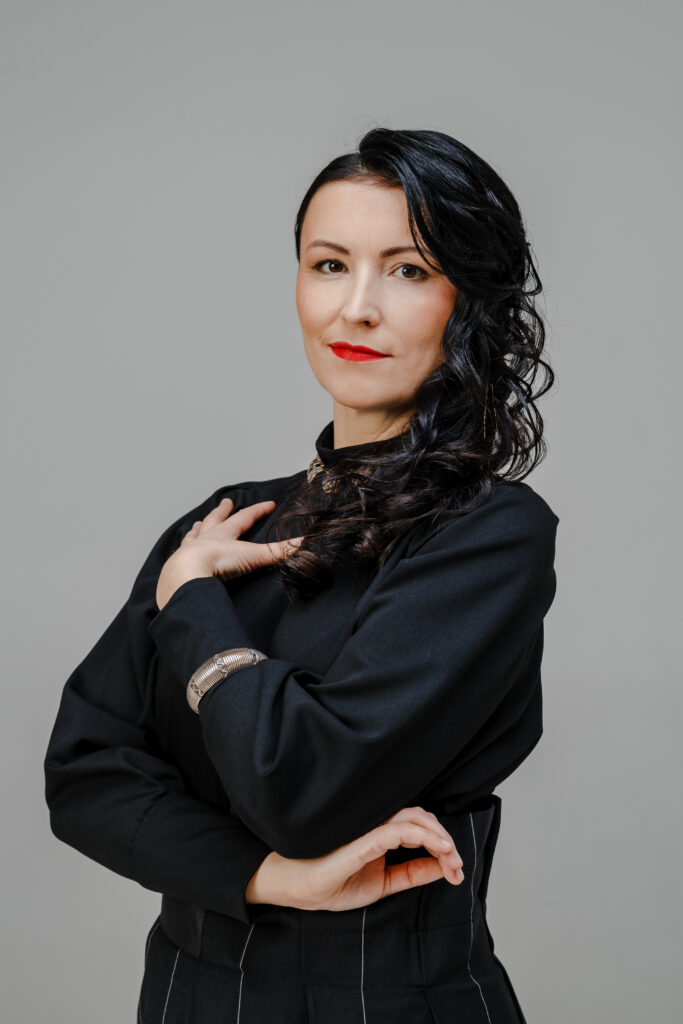 Laura Jēkabsone (1985) is a Latvian composer, singer, conductor, vocal coach, as well as artistic director and singer in vocal group Latvian Voices.
Laura has graduated from Jāzeps Mediņš Riga Music High School and continued her studies at Jāzeps Vītols Latvian Academy of Music, wherein 2009 she received her Bachelor's degree in Music Education.
In addition to academic education, Laura has attended master classes in conducting with Rafael Immos (Switzerland), in a cappella singing – with "The King's Singers", "The Hilliard Ensemble" (UK), Kim Nazarian ("New York Voices", USA), Katarina Henryson ("The Real Group", Sweden), and in composition – with Oscar Bianchi (Switzerland), Raphaël Cendo (France) and Vladimir Tarnopolsky (Russia).
Laura has won an arranging competition organized by vocal group "Amarcord" (Germany) in 2011, was nominated for Contemporary A Cappella Award for Best folk/world song (2014), and got to the finals in the International Jean Sibelius Composition Competition (2015). She has been a part of the Universal Music Germany project "Zeit der Wunder", led master classes in Germany, France, Great Britain, USA, China, Japan, India, and Australia. Since autumn 2020, Laura is leading an a cappella music arranging workshop.
Since 2006 Laura has been the assisting conductor and vocal coach of the youth choir "Maska". The choir, led by Jānis Ozols, regularly performs Laura's compositions in competitions and concerts and has released Laura's first author CD, "Ziema" (2015).
The vocal group "Latvian Voices" holds a very special place in Laura's life. The group founded by her and six other girls in 2009 has earned victories in various international competitions and has created "Latvian Voices a cappella festival" in 2017.