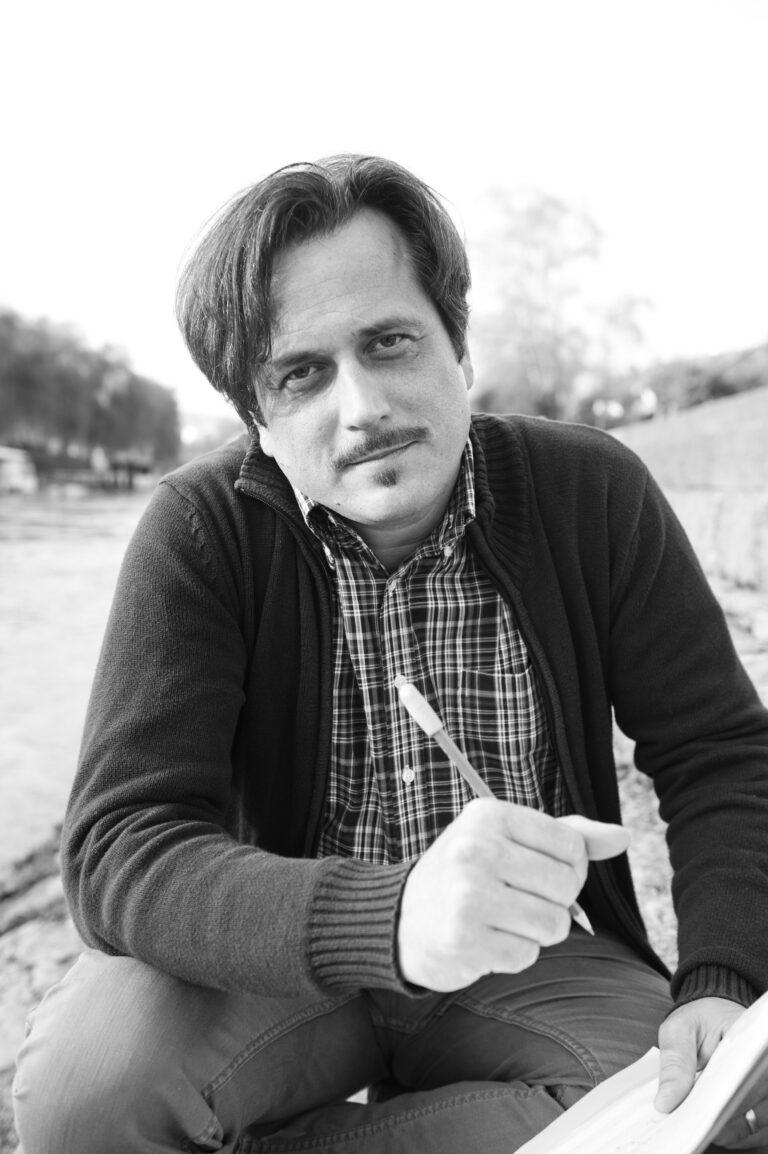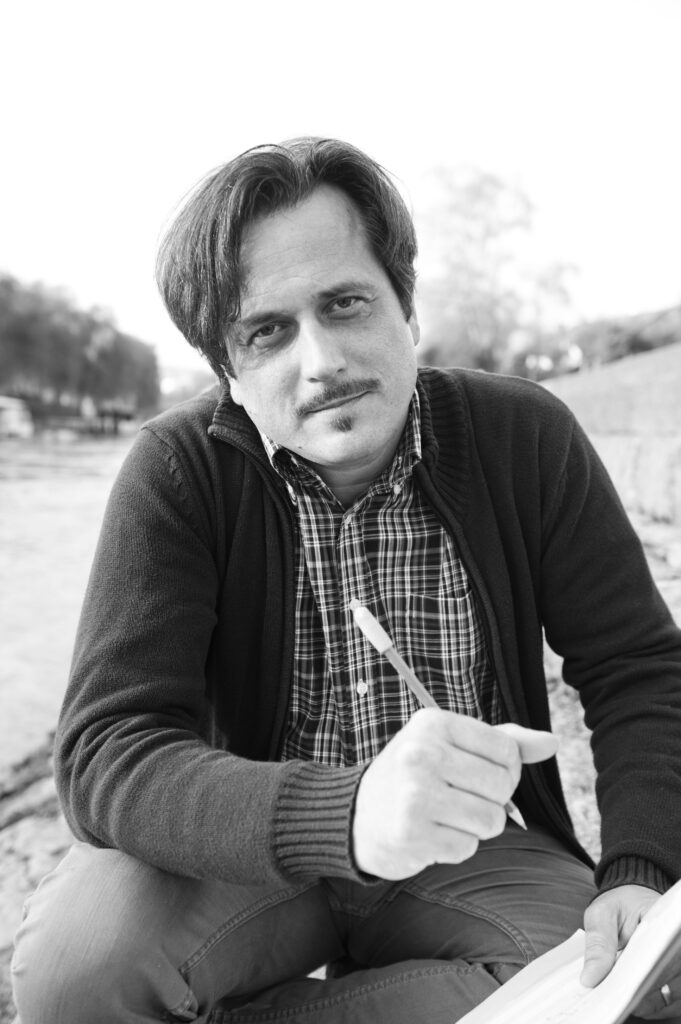 studied composition and piano at the Ljubljana Academy of Music and graduated in 1996 in the composition class of Dane Škerl; he completed his post-graduate studies in the class of Uroš Rojko. He gained first knowledge of vocal music as an assistant of the conductor Stojan Kuret in the Academic choir Tone Tomšič in Ljubljana and as a singer of the Chamber Choir AVE. 
Already as a young teacher he would encourage his students to create choral music and in time, he became the mentor of Slovenia's youngest generation of composers. With his choirs, he has stimulated the creation of new works and his collaboration with aspiring composers and creators always proves prolific. His original works, recorded on four CDs, regularly appear on stages around the world. His compositions are published by Astrum and Sulasol.
Čopi has led many a Slovene choir and achieved enviable results at home competitions (15 gold plaques) and internationally (26 first places). Currently, he conducts the KGBL Chamber Choir and APZ UP, both ranking among the top Slovenian choir ensembles. In 2014 he was awarded with the Gallus Medal, the highest award in the field of musical activity in Slovenia and a prestigious national award Prešeren Fund Prize. 
As an organizer and tireless motivator of many events on the Slovenian coast, he founded the International Biennial of Contemporary Music Koper, the International Choir Festival Koper (2000-2007), the International Concert Cycle of Vocal and Instrumental Music Simfonic voices (2009-), the Biennial Youth Choral Festival Aegis carminis (Koper 2019,2021), which combines four competitions; for choirs, solo singers, choral conductors and composers.
Ambrož Čopi is regularly invited to act as a member of the jury at various choral events and competitions and often involved in choral music seminars at home and abroad as a lecturer.