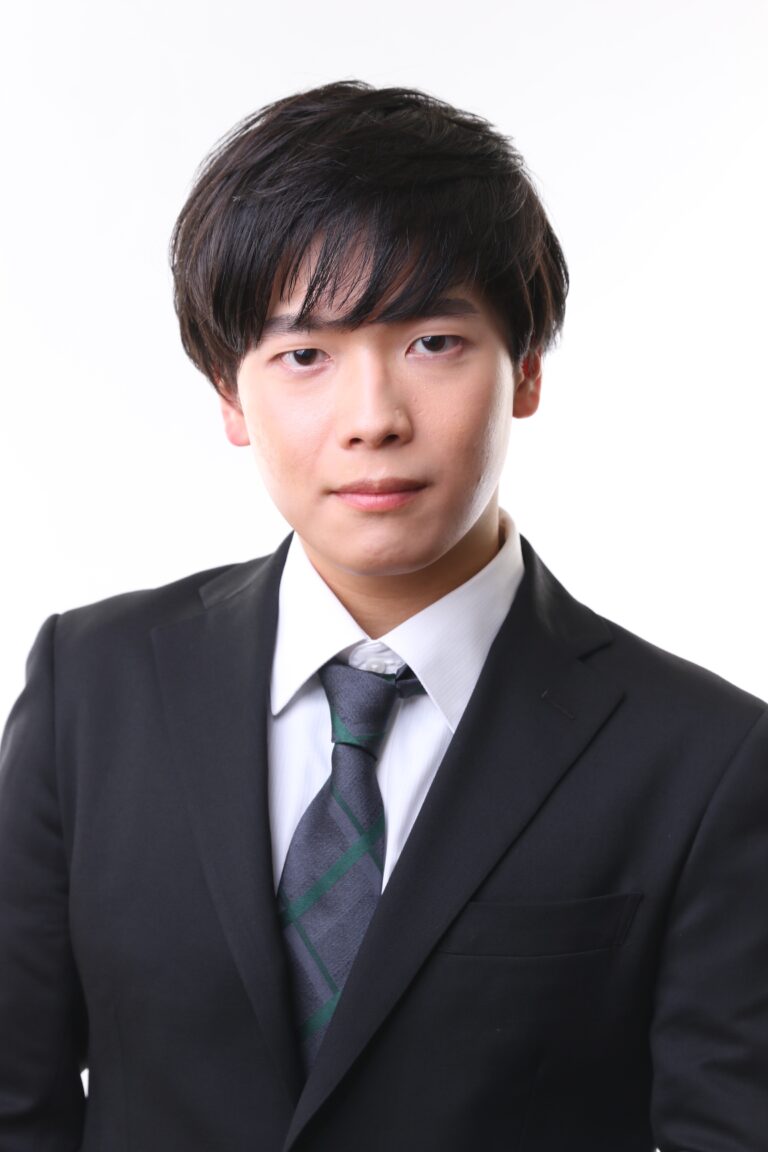 Born in Kanagawa Prefecture. Currently a fourth-year student at the Department of Composition, Faculty of Music, Tokyo University of the Arts. Studied composition under Etsuo Kawasaki, Kenichi Koyano, Ichiro Nodaira, and Tetsuo Kubo, écriture under Kageyuki Ichikawa and Yoshiko Ogahara, and conducting under Kentaro Miyagawa.
Since his first year at university, he has led the choir Hazakura as its representative and conductor, and has been engaged in creative activities for choral and vocal works as his main work.
Major awards includes: Honorable Mention, 4th Hanna Composition Award, Chorus Division; Excellence Award, Free Composition Division, Piano Division; Honorable Mention, 5th Hanna Composition Award, Chorus Division; and Honorable Mention, 7th Japan International Choral Composition Competition.
He was a scholarship recipient of the Child Future Foundation in 2021. He is also a student of the 9th seminar "Tsukinukeru Jinzai (Thrusting Human Resources Seminar)."