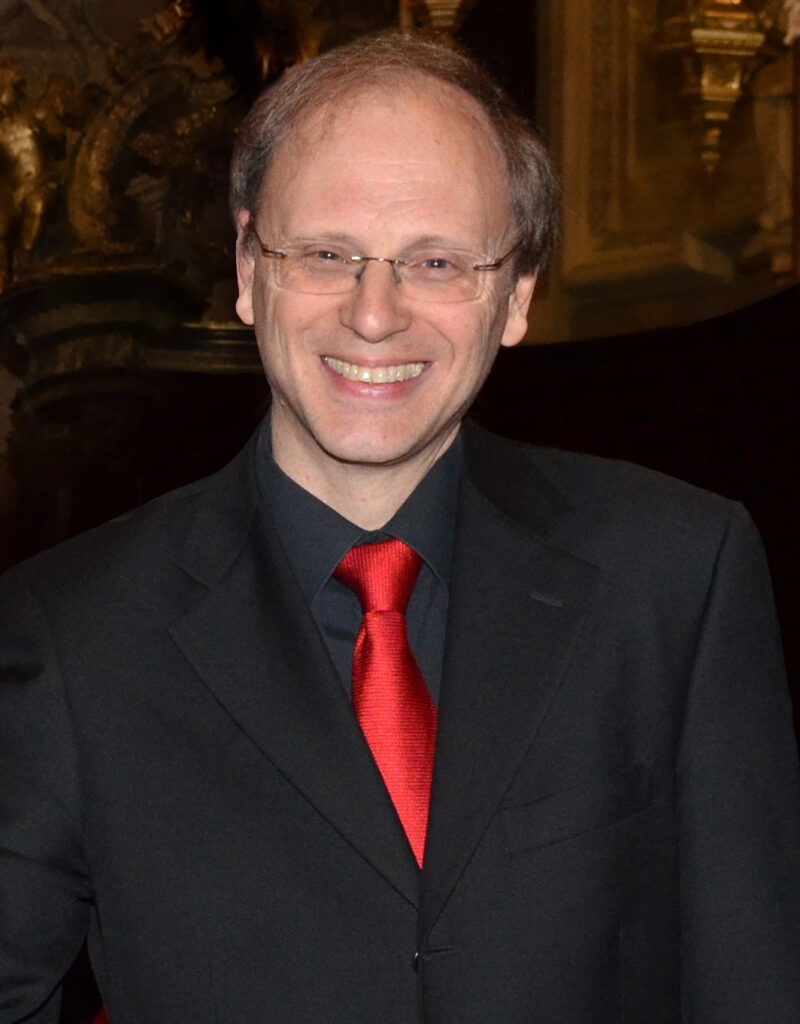 Pietro Ferrario is an Italian musician born in Busto Arsizio in 1967. He graduated in piano, composition, organ, and choir conducting at the conservatories of Brescia, Milano and Alessandria, studying with Mariateresa Nebuloni and Lucia Romanini (piano), Luigi Molfino (harmony, counterpoint, organ), and Bruno Bettinelli (composition). He studied composition also with Azio Corghi in Parma and Siena, film music with Ennio Morricone, organ with Lionel Rogg, Giancarlo Parodi and others, vocal technique and choir conducting with Stephan Woodbury, Gary Graden and Tõnu Kaljuste. 
He is a composer, choir conductor, pianist, organist, and an appreciated author of various works performed and recorded in Italy and abroad (Switzerland, Germany, France, Spain, Ireland, Australia, China, USA, New Zealand, Argentina, Israel, Japan, Serbia, Hungary, Austria, Norway, South Africa, Czech Republic, Slovenia, Indonesia, Belgium, UK, Latvia) by important symphonic orchestras and choirs, in the most important musical festivals and choral competitions. 
He has been awarded the first prize at the International Trophy of Choral Composition "C. A. Seghizzi" in Gorizia in 2004. In 2008 first prize in the 2nd International competition of composition "Bruno Bettinelli" in Milano. In 2016 first prize in the Arezzo composition competition "Canta Petrarca". In 2020 first prize in the AERCO International Composition Competition (with the winning piece performed by the King's Singers in 2021). His compositions are published by Carus, Ferrimontana, Edition Icot, and the Italian Ricordi, Sonzogno, Carrara, Feniarco, Edizioni Musicali Europee, Sonitus. Besides the choral works, he has also an interesting production of piano and organ pieces. He is often invited as a jury member in important national and international choral and composition competitions, in Italy and abroad. He is the conductor of Ensemble vocale Calycanthus since its foundation (1997), first prize winner in two of the most important Italian choral competitions (Arezzo 2005 and Vittorio Veneto 2006). Composers Vytautas Miškinis, Rihards Dubra, Azio Corghi and Ivo Antognini wrote pieces for Calycanthus, premiered in the last years. He has been a professor at the Vicenza, Cagliari, Sassari, Cesena, Parma and Pesaro conservatories. He currently is a professor of music theory at the "Vivaldi" Conservatory in Alessandria. He lives in Parabiago, near Milano.