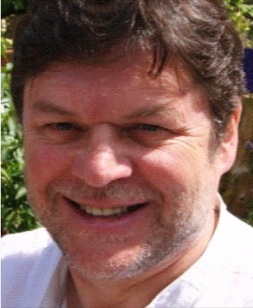 Born in the English Lake District, Chris grew up in Liverpool developing his love of singing and choral music as a member of the Merseyside Youth Choir and as a chorister at one of Liverpool's cathedrals. He is a music educator with a rich experience of teaching in a range of High Schools in the UK. Currently he is teaching music at Whalley Range Girls School in Manchester UK.
Composing and arranging music for choirs, conferences and church and community projects is Chris' main area of expertise. He has also been musical director and arranger for BBC Radio 4's 'Daily Service' and for several of BBC's 'Songs of Praise' programmes.  In 2008 Chris worked for ten months as music director and choral arranger for BBC televisions 6-part drama series about choirs: "All the Small Things". His compositions include music for SATB chorus, children's choir and orchestra. These include 'The Other Shore' (2005), a cantata telling the story of the 'Kindertransport' of 1938 and 'Trees Alone Remain' (2011). The latter was composed for UK charity 'The Woodland Trust' using poems by Roger McGough, Carol Ann Duffy & others. 
In 2013 his choral composition 'We Dare To Dream' was selected as the official theme song for the Hong Kong International Youth and Children's Choirs Festival. In December 2014 he was a finalist in the first Jean Sibelius International Composition Competition for his composition 'Bright Star' and in April 2015 was awarded the Pullen Memorial choral composition prize in the United States for his choral piece 'Commonwealth of Love'. In 2018 the award-winning Manchester Chorale premiered his composition 'Scars Upon Their Hearts', settings of poems written by women poets (including Vera Brittain and Edith Sitwell) of the World War One era.