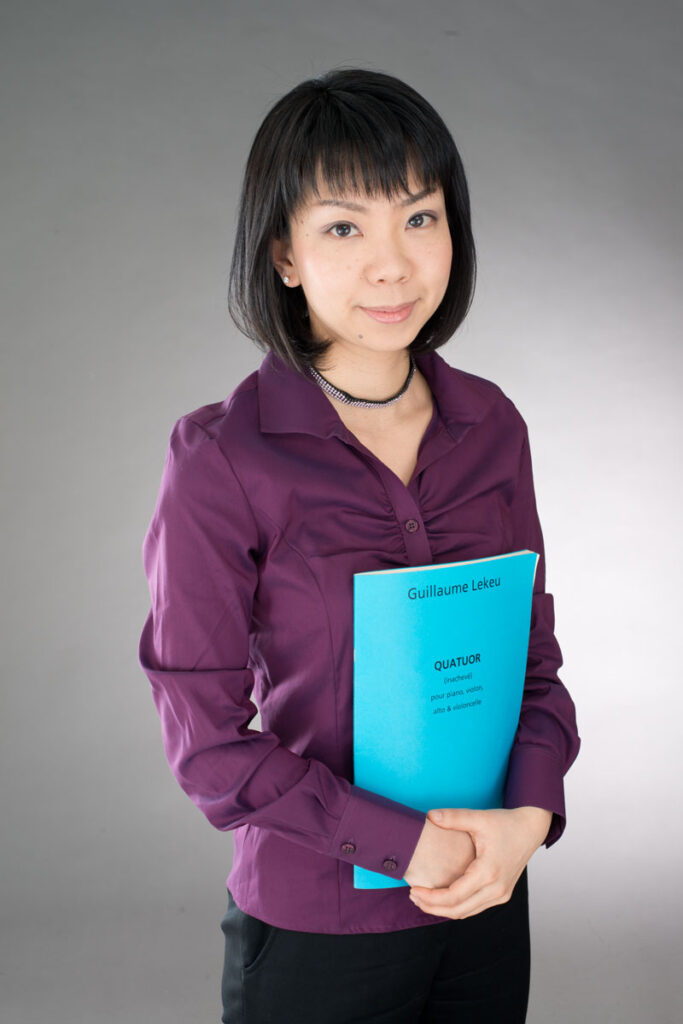 Born in Hokkaido, Japan. Graduated from Tokyo University of the Arts with a B.A. in Composition and a M.A. in Composition from the same university. 
 In 2000, she won the silver medal at the PTNA Piano Competition in the Grade G(solo division). In 2003, she won the Grand Prize in the Choral Composition Competition sponsored by the Tokyo Bunka Kaikan, and has published many of her own compositions and arrangements. In 2007, won the 1st prize and Special Prize(violin and piano duo) at the 4th Lyon International Chamber Music Competition in France. In 2008, she was dispatched as a trainee under the Agency for Cultural Affairs' Overseas Study Program for Upcoming Artists. In 2009,  she won the first prize in the piano trio category at the 55th Maria Canals International Music Competition in Spain.
She has been active in both the fields of composition and performance since she was a student at the university. In recent years she has attracted attention as a composer of the set pieces for the JCA National Choral Competition and the NHK All-Japan School Choir Competition. As a pianist, she mainly works with ensembles and has performed with artists in Japan and abroad. Since 2017 she has been publishing a series of introductory books for ensemble pianists, "Choral Exercises for Pianists" by edition KAWAI.
Lecturer at Kunitachi College of Music, Department of Piano, and SENZOKU GAKUEN College of Music, Department of Composition.