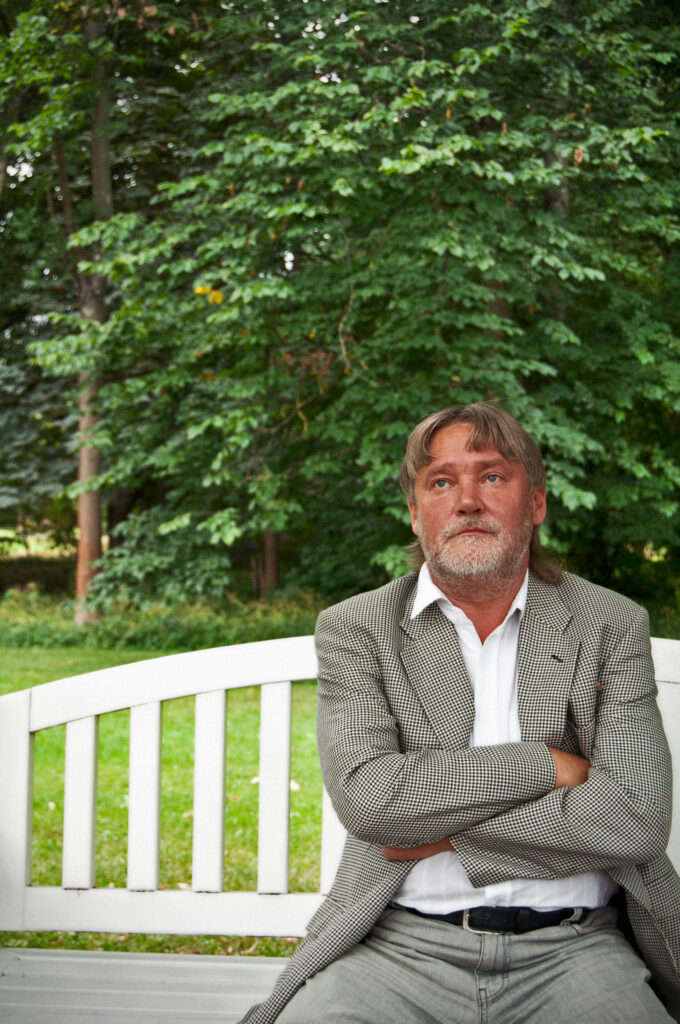 Septmeber 9, 1960, Rapla
Urmas Sisask started his composition studies at the Tallinn Music High School with Anatoli Garshnek, René Eespere and Mati Kuulberg. He continued in the composition class of René Eespere at the Tallinn State Conservtoire, from which he graduated in 1985.
Since 1985, he has been living and working in small Estonian town Jäneda, where he worked as the artistic director of the local culture house (until 1998), as a music teacher and leader of various music collectives, Jäneda chamber choir among them, until 2000. In 1994, so-called Musical Observatory Tower was founded in Jäneda manor building, where Sisask additionally opened a self-made planetarium in 1996. In this tower, Urmas Sisask continuously makes astronomical observations and organizes numerous lecture-concerts. Therein, the majority of his compositions, of which a compelling part is devoted to the celestial bodies and constellations, are created.
Urmas Sisask's oeuvre is rich of styles and genres, it is varying from sacred music to popular and even rap-like songs. Sisask has composed numerous works for piano, small- and large-scale choir works, chamber music, orchestral works.
Urmas Sisask has gained international recognition primarily with his choral music. He has written choir songs, motets, oratorios, cantatas, masses and other sacred works.  Sisask's choral style features clear texture, simple harmony and fluid voice leading.
Sisask's interest for astronomy is as old as his activity as a composer – his first astro-music works were created already in his childhood (piano cycle Cassiopeia for children), when he once happened to improvise on piano outdoors, exploring and admiring the starry sky. Since then, astronomy has been his main source of inspiration.