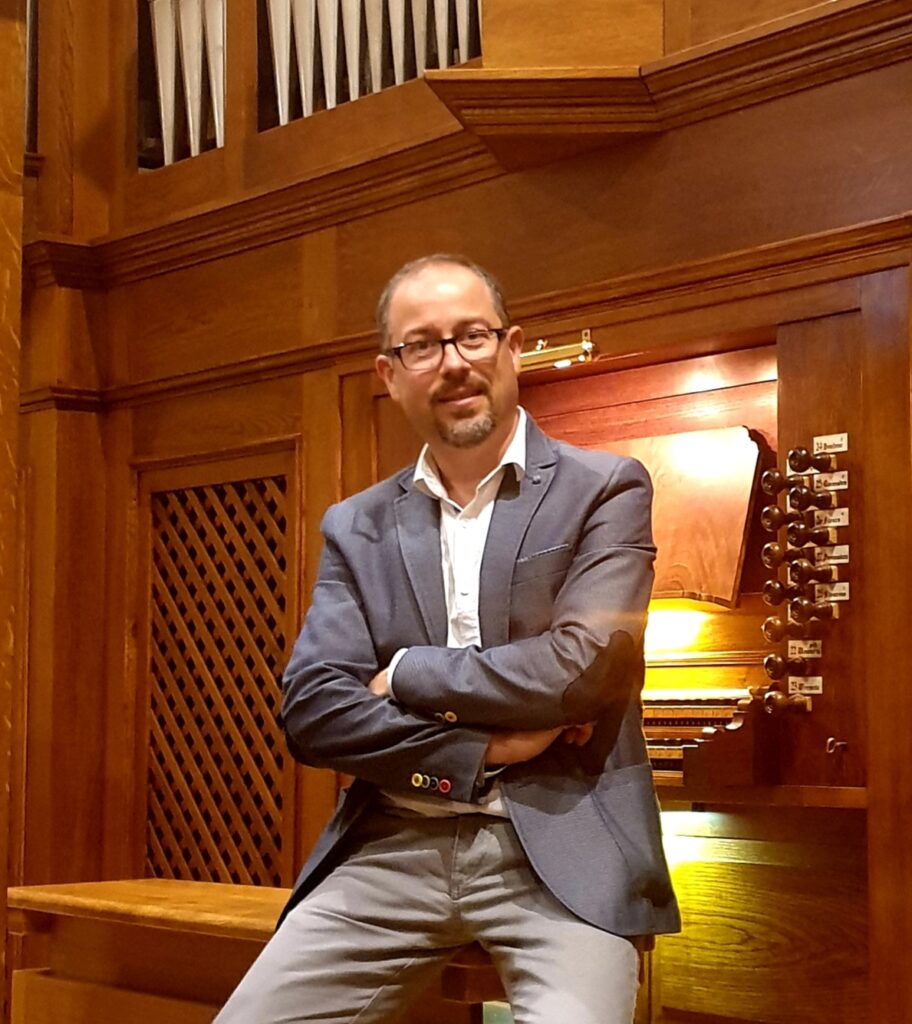 Born in 1976 in Belluno, Italy Manolo Da Rold graduated with a degree in Organ and Organ composition from "A. Steffani" Conservatory in Castelfranco Veneto, and in Sacred Music from "S. Cecilia" Conservatory in Rome with highest honors and laud.
He has performed as soloist and in formations of duo or trio with vocalists and instrumentalists, participating in numerous concerts and organ festivals at national and international levels.
He regularly conducts diverse vocal and instrumental formations. Since 1998, he is director of the Corale Zumellese of Mel, a mixed choir that actively performs in Europe and overseas and has earned first prizes and special prizes from juries of national and international choral competitions.
In 1999, he founded the "Roberto Goitre" childrens' choir of Mel, which enjoys an intense concert activity.
Da Rold has directed world premieres of works by Javier, Busto, Ivo Antognini, Piero Caraba, Sandro Filippi, Giorgio Susana, Battista Pradal, Andrea Basevi, and his own compositions, and first performances in Italy of compositions by Z. Randall Stroope, Ivo Antognini, Erlend Fagertun, and Trondt Kverno.
His music is published by Alliance Music (USA), Ut Orpheus Editions, Sonitus, Edizioni Musicali Europee, ASAC, and Feniarco. His works have been included in collections and special issues of music journals. He has collaborated over an extensive period as composer with "La Cartellina", an important journal of choral music and teaching. 
Da Rold is artistic director of the International Festival of Choral Music of Mel, 
He is artistic commissioner of ASAC Veneto and founder and member of the board of the association of Italian choir directors ANDCI.
He is often invited to teach courses on conducting technique, analysis, and study of contemporary repertoire. He has been invited to speak at conferences on his own musical output In Europe and the United States.
He has been invited to participate as jury member for various national and international competitions for choral music and composition.
Da Rold is professor of Choral music at the "Girolamo Frescobaldi" Conservatory of Music of Ferrara.
He has furthered his study in theological and liturgical disciplines at the "Gregorio Magno" Superior School of Religious Sciences at the Gregorian Seminary of Belluno. Manolo is Organist at the church of Mel (BL).