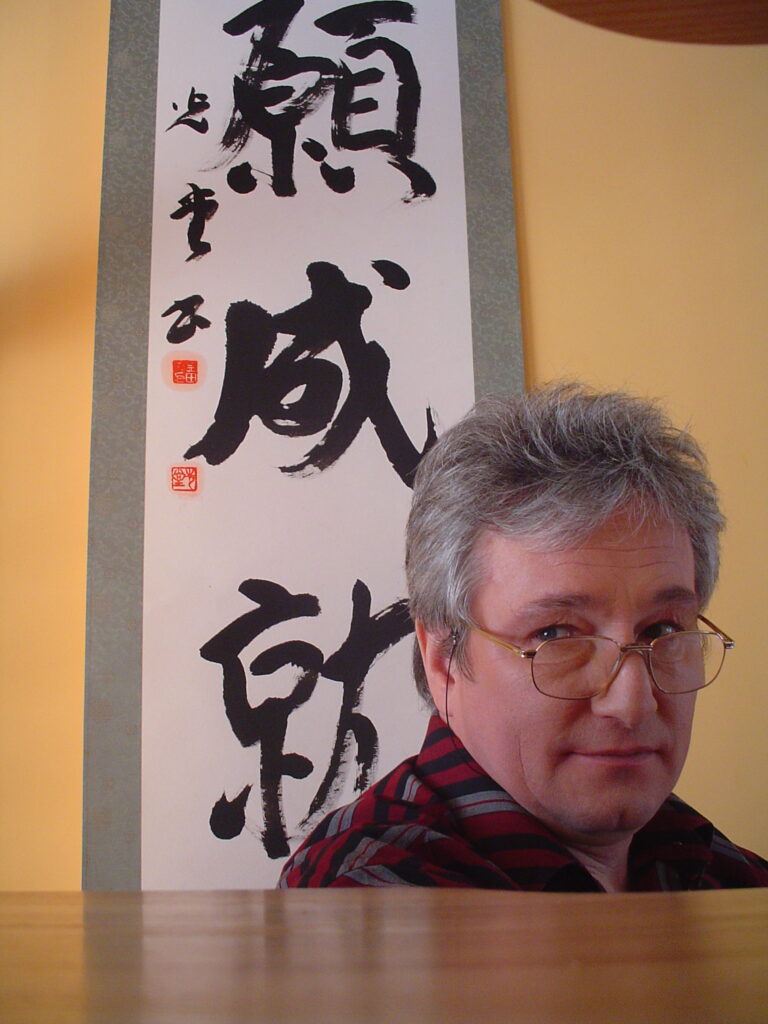 Miškinis is the Artistic Director of the Ažuoliukas Boys' and Men's Choir, Professor of Choral Conducting at the Lithuanian Academy of Music and former President of the Lithuanian Choral Union (last 20 years) and renowned composer. He graduated in Choral Conducting from the Lithuanian Academy of Music in 1976. He began his career in Ažuoliukas at the age of seven as a vocalist, and continued as Artistic Director from the age of 25. All the achievements of the choir from 1979 have been due to Mr. Miškinis' leadership. For several years he conducted the Kaunas State Choir and Vocal Ensemble Museum Musicum. With the choirs he has won prestigious prizes at numerous national and international competitions – in Marktoberdorf, Gorizia, Varna, Maribor, Tampere, Mainhausen, Nantes. Last 20 years Mr. Miškinis was an Artistic Director and Chief Conductor of the All-Lithuanian Choir Festivals. Vytautas Miškinis has led choral performances in Europe, Canada, Japan, Russia, South Africa, Singapore, USA etc. A number of compositions for choir with Symphonic Orchestras have been conducted by Vytautas Miskinis. 
Miškinis worked as a member of numerous adjudicating panels in international Choir and Choral Composition competitions all over the world (over 200 events), amongst which one must mention the World Choir Games; Europa Cantat, IFCM, Choralies Festivals; World Symposiums on Choral Music etc. 
Vytautas Miškinis has composed about 400 religious motets a cappella, 20 Masses, Magnificat, several Cantatas, Musicals, St. John Passion and about 400 secular songs.
Miškinis has several times been awarded prestigious State and Government Prizes such as

Honoured Artist of Lithuania

(1986), the

Prize for Culture and Art

(2009), awarded to

the Cross of Officer of the Grand Duke Gediminas' Order

(2005), Medal of

Duke

Žygimantas Augustas –

for the Merits of the city Vilnius (2006) etc. Last one mostly prestigious –

National Prize of Culture and Art

(2021).