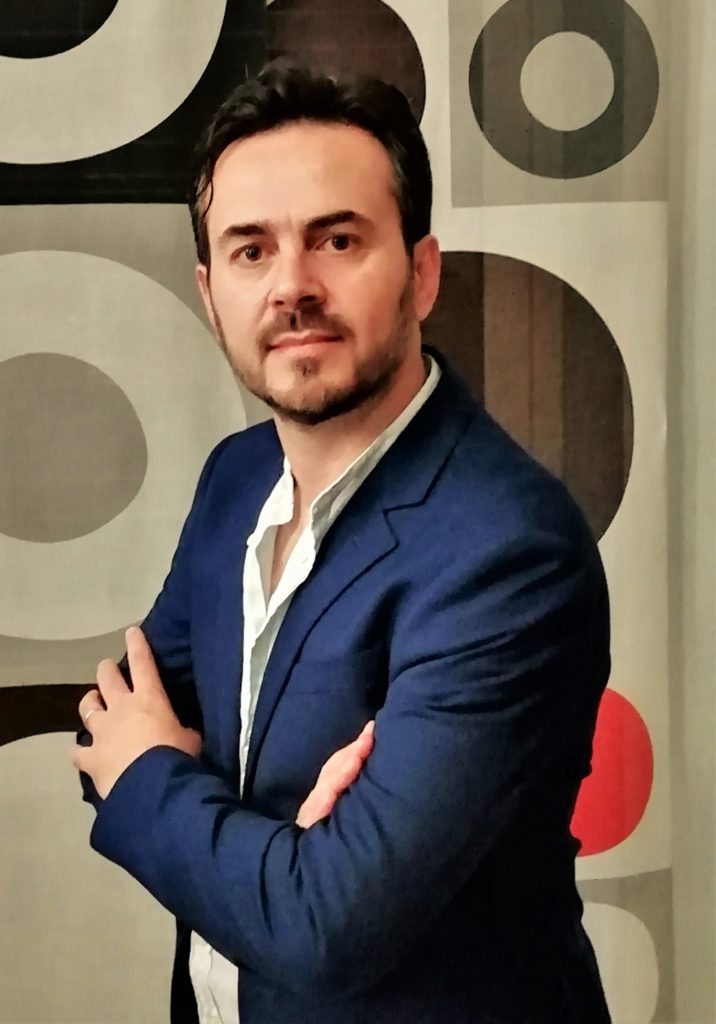 He studied at "Vincenzo Bellini" Conservatory of Music – Catania, Italy. He specialized at the International School of Musical Specialization (Bobbio -PC) with Hans Deinzer, Fabrizio Meloni and Antony Pay.
He graduated in Theology at "Studio Teologico San Paolo" – Catania, discussing a thesis on sacred music. He also studied choral conducting and polyphonic repertoire with the teachers: Bruno Zagni, Walter Marzilli, Elisa Poidomani, Carmelo Crinò, Bruno Tirotta.
As a conductor, He has conducted the mixed choir "San Domenico Savio" since 1999, and in 2018 he was appointed, with an episcopal decree, Master of the Cappella Musicale Calatina – diocese of Caltagirone (CT).
He has won many awards in composition competitions such as: second prize Japan International Choral Composition Competition 2020; finalist in the 59th international competition "Seghizzi" of Gorizia- Italy (2019), finalist in the "Vinicio Carrara" competition -ed.Carrara – Bergamo (2018), finalist in the competition "Music of passion"; city of Mottola (2019) etc. He has made numerous recordings (Suvini Zerboni-Siae-Musicarte) and currently teaches clarinet in state schools and History of Music and harmony at the musical association S.M.U.L., in agreement with the Messina Conservatory of Music.
Since 2016 he has been part of the Sicilian Clarinet Orchestra holding the role of President.
Official site www.salvogangi.com